LookingPoint is an advanced IT infrastructure solution provider founded with one goal in mind: to enable businesses to achieve improved productivity, growth, and business empowerment through the use of technology. We strive to stay at the forefront of technology and to share our knowledge to help businesses run more efficiently. Our team is always looking for new ways to improve the efficiency of our customers' technology infrastructures, whether it's in the data center, or for collaboration and networking solutions. Last month we started up a new technology video series designed to share technology basics with IT professionals (and anyone interested in learning about different network technologies). Our Back to Basics series covers everything from what is cloud computing to different routing protocols you can use to optimize your network traffic flow.
Our YouTube channel also hosts our monthly Fireside Chats, each of which feature our CEO and different engineers discussing the latest and greatest technologies on the market! This month we featured a technology generating a lot of buzz in the data center space: hyperconverged infrastructure!
Be sure to subscribe to our channel for all the latest video releases an technology updates!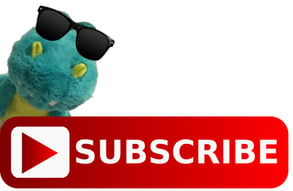 Written By: Eden Reid, LookingPoint Marketing Manager