On March 29, 2017 Cisco became aware of an issue that affects all Cisco ASA and Cisco FTD security appliances that run certain versions of software. The affected versions of software cause the security appliance to stop passing network traffic after approximately 213 days 12 hours (~ 5,124 hours) of uptime.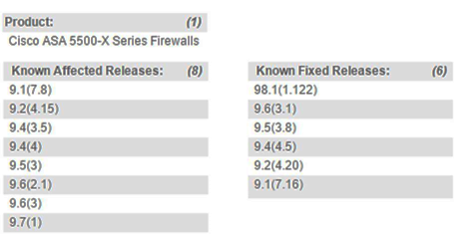 The issue detailed in this Field Notice is not a security vulnerability and there is no associated risk to the integrity of the security appliance.
http://www.cisco.com/c/en/us/support/docs/field-notices/642/fn64291.html
Here is the corresponding Software bug ID: https://bst.cloudapps.cisco.com/bugsearch/bug/CSCvd78303
Based on this, upgrading to the known fixed releases shown provides permanent fix.