Last year, the hot topic taking over the IT space was Software Defined Wide Area Network, or SD-WAN. It simplifies WAN management, connects enterprise networks, and provides aggregation of WAN bandwidth, centralized control and policy enforcement, and visibility into network traffic.
This year the SD-WAN hype is all about the new cloud-central telemetry and the additional analytics and insights it provides. SD-WAN has always had real-time stats, but that information is now being aggregated to provide powerful reports and forecasting. The two cloud analytics tools that we are most excited about are vAnalytics and Meraki Insight.
Meraki Insight provides performance metrics for your cloud-based SaaS applications. It reports a score on your applications based on statistics taken from TCP flows (round-trip time, latency, drop packets) can help pinpoint the underlying cause of poor application performance.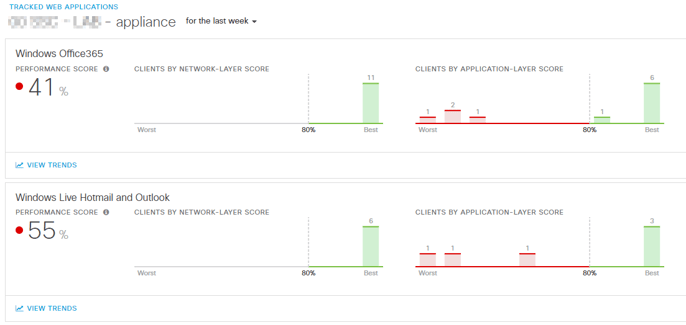 It also helps identify if the root cause of poor application experience lies with the Client, LAN, WAN, or SaaS Provider. Currently Meraki Insight requires a Meraki MX Firewall and additional license.
Cisco's vAnalytics platform is a SaaS services hosted as part of Cisco's SD-WAN solution. You get access to the platform when you purchase an "Enterprise" license level.
The platforms key features are centered around visibility, forecasting, "what-if" scenarios and application recommendations.
Visibility—the vAnalytics platform provides visibility into application and network performance based on information collected from your overlay as well as correlated information from other networks. This gives your organization insight into top to bottom performing applications as well as anomalous applications over a period of time.
Forecasting—vAnalytics platform can help you plan for sites that may need additional bandwidth in the next three to six months.
What-If Scenarios—What-if scenarios help you identify opportunities for balancing cost, performance, and availability of networks and applications.
Recommendations—vAnalytics platform runs machine learning algorithms to identify opportunities to fine tune the WAN. For example, vAnalytics platform can recommend application-aware routing policies based on historical information from your environment. In addition, vAnalytics platform can mine data across a variety of network service providers and recommend network service providers for a specific location.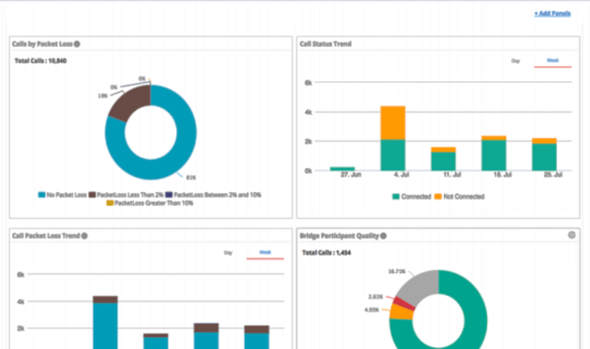 The new cloud-analytics platforms give you insights to the information you need to maximize your application performance. With Meraki Insight you are able to easily deploy the platform and start collecting analytics. vAnalytics will respond to your applications scores direct traffic out the most efficient branch. SD-WAN keeps getting better with more visibility, analytics and VI capabilities. Contact us to learn more about cloud-telemetry and analytics for your network and applications.
Written By: Chris Marshall, LookingPoint Senior Solutions Architect - CCIE #29940