Cisco Meraki provides cloud managed networking solutions, including wireless, switching, network security, communications, enterprise mobility management, and security cameras. Meraki products are designed as simple, scalable, out-of-the-box solutions with single-pane-of-glass network management, allowing users to easily manage their complex networks all over the world from one central location.
Meraki's suite of cloud managed wireless AP devices are built for performance and optimized for a seamless user experience. Centralized management allow you to seamlessly manage network deployments with zero-touch cloud provisioning and network-wide visibility and control. The Meraki dashboard provides deep network insight and visibility into the users, devices, and applications on your network.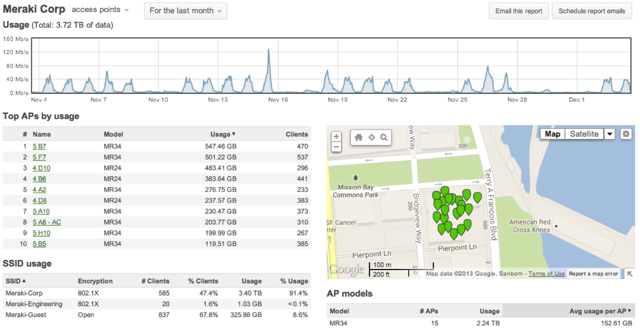 Meraki switches are easy to deploy, manage and troubleshoot. Simple deployment with zero-touch cloud provisioning and remote troubleshooting for networks of all sizes simplify the workload of your IT team. Meraki switches provide you with a secure, scalable network backbone and allow you to manage thousands of ports from a single dashboard. They are the only switch to include integrated Layer 7 fingerprinting, which allows you to easily identify and control the users, devices and applications accessing your network.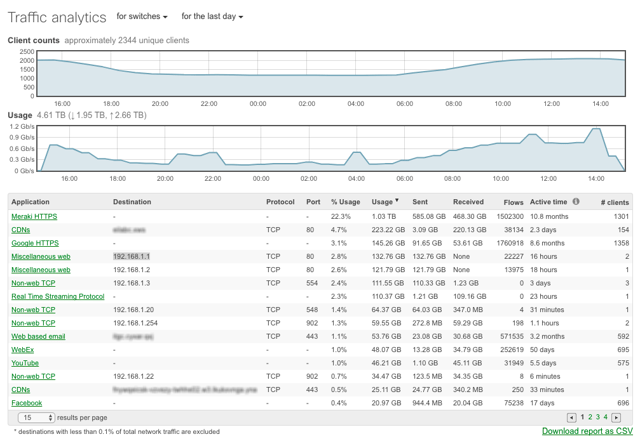 Cloud Managed Security and SD-WAN
You can deploy Meraki security appliances remotely in minutes using zero-touch cloud provisioning. Each Meraki security appliance supports a comprehensive suite of security features (next-generation firewall, intrusion prevention, content filtering, malware protection, cloud-brokered VPN), and includes built-in SD-WAN capabilities. The Meraki dashboard provides visibility to networked clients, bandwidth consumption, and application usage across the entire network. From the dashboard you are able to push policies to block, shape, or white-list activity to optimize performance and user experience.

Learn more about Cisco Meraki products and their features at meraki.lookingpoint.com.
Written By: Eden Penman, LookingPoint Marketing Manager