Introduction
Recently, I have been working to upgrade Cisco network devices, mainly routers and switches, for a client. A recent network audit identified fragmentation in the IOSes and also security advisories. As a result, all the routers and switches required upgrades and it was a good opportunity for the client to standardize the IOSes for the different type of network devices in the environment.
While upgrading the ISR 4000 series of routers, there were mixed versions of IOS XE 3.x and 16.x. Going by best practices, I upgraded all the ISR 4000s to Cisco's recommended version of 16.9.3 for stability in a production environment.
Check out our latest router unboxing video:
The cisco recommended version and most stable release will have a star next to it as shown by the output below:

While upgrading switches with IOS XE is a normal procedure, upgrading ISR 4000s from IOS XE 3.X to 16.X require some additional steps.
Just Some Facts:
For IOS XE 16.X, the router must be running a minimum version of 16.2(1R) of ROMMON
This upgrade procedure only applies to the ISR 4000 series of routers.
You will need to download the IOS Image and upload the image to the ISR 4000's bootflash
You will need to download the latest ROMMON image and upload to the ISR 4000's bootflash.
Here is the ROMMON image that we will be using:

Upgrade Procedure:
Check the version of ROMMON currently running on the router. The output below shows that the version of ROMMON is 15.4(3R)S5. To run IOS XE 16.x, we will need to upgrade the version of ROMMON to the latest version 16.9(1R).

Verify the platform hardware and firmware versions and be sure to download the corresponding image file for the hardware. The output shows the chassis to be an ISR 4331.

3. Copy the ROMMON image to the flash of the ISR 4000 router and verify that the image is in the router's flash.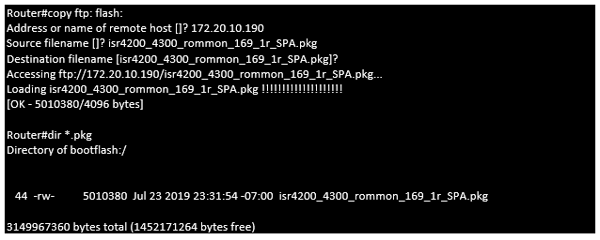 4. Upgrade the ROMMON using the uploaded image from flash. This process will that about five minutes. Once that image is upgraded save the configuration and reboot the router.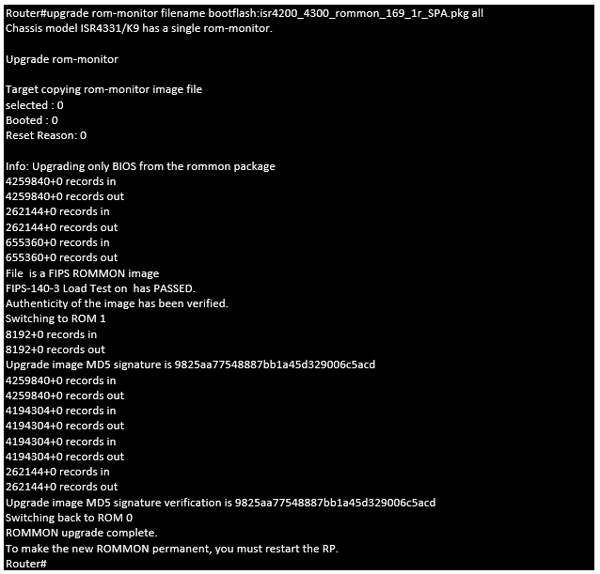 5. Once the router comes back online, verify the ROMMON version by issuing the same commands as before. The below output shows that the router is now on version 16.9(1r). We can now proceed to the next step and upgrade the IOS to version XE 16.9.3.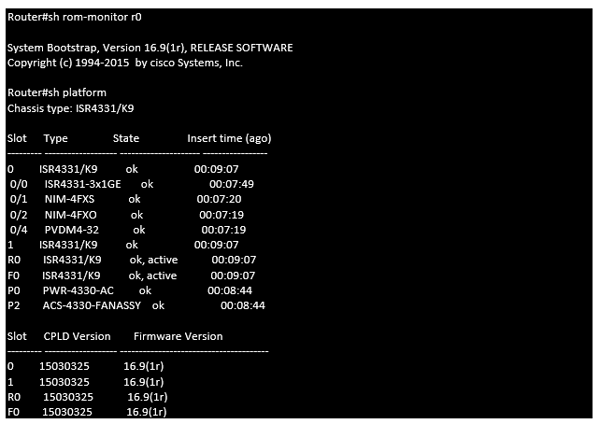 6. Upgrade the router by changing the boot variable as normal, save the configuration and reload the router.

7. The last step is just to verify that the router has successfully upgraded to version IOS XE 16.9.3.

If you are interested in deploying Cisco's ISR 4000, feel free to contact us here!
Written By: Rick Wong, LookingPoint Principal Network Architect