Being in the IT world, we know how difficult it can be to track maintenance and support contracts on one's network infrastructure. Pouring through endless lines of confusing spreadsheets trying to identify what you need to renew support on can make your eyes cross and want to throw your hands up in defeat. Between asset tracking and the renewal process, too much time is consumed going through one's entire environment to make sure all items are captured.
LookingPoint is proud and excited to share our new lifecycle and asset management tool Acela - designed to help make these processes much simpler and less of a hassle. What we heard from customers and the inspiration behind Acela is that asset tracking can be very difficult. There's lack of visibility to assets and their associated coverage, and identifying devices on the network and their related support can be extremely tough. This is where Acela steps in.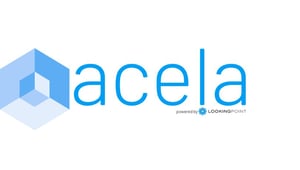 Acela is a central intelligence platform integrating your network devices, lifecycle management and the associated support for those devices. With Acela, you have all your devices in an easy to use interface which identifies host name, IP address, support coverage, contract information, IOS version and lifecycle support in real time. What makes Acela successful is that we integrate with several manufacturer APIs, such as Cisco, to get real time information about those assets in your environment. It also integrates with Logic Monitor to provide real time visibility to the network, which gives us information about new network devices or decommissioned devices.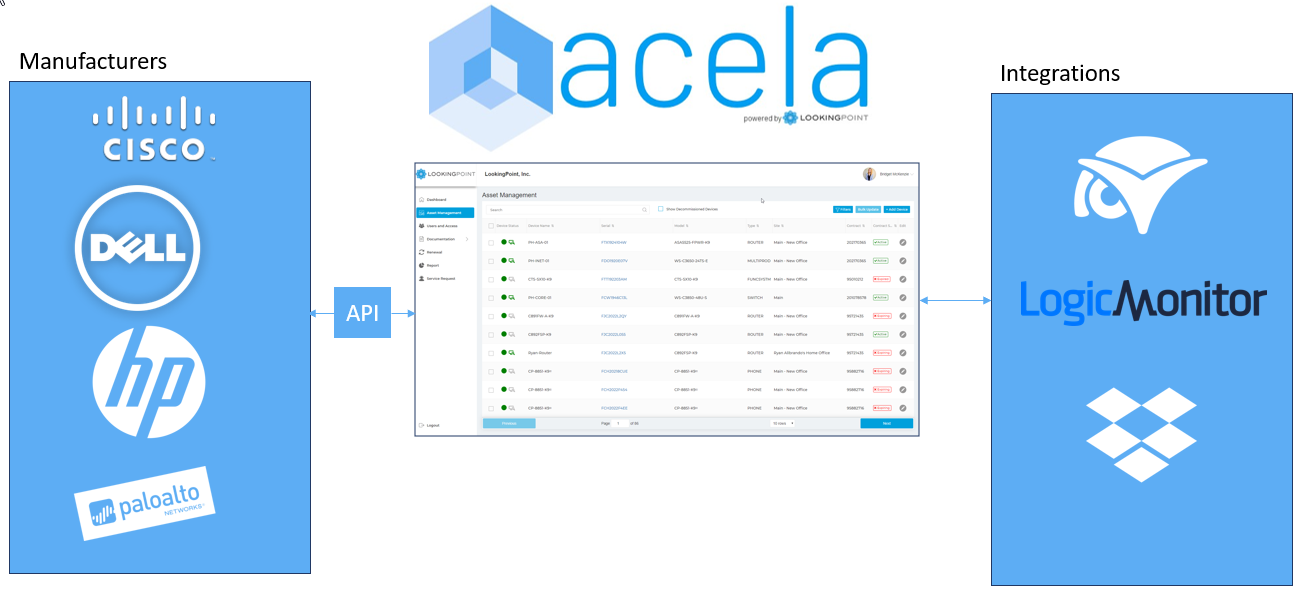 This makes it easy during the renewal process to cut through the noise and renew support only on items that are active in your environment. Any new devices that are on the network are identified as well, to ensure that those have support coverage. Acela will track your device level decisions year after year so you will not have to review support options on devices you previously left off of renewals. Acela integrates this information with our CRM system to ensure that the LookingPoint's renewals and support teams are all on the same page.
Acela also presents customized reports to show a complete inventory of lifecycle management reports to show you devices that are coming up for replacement. Furthermore, it gives you the ability to simply search for assets in your environment so that you can find out detailed information about them all with a click of a button.
Say goodbye to difficult tasks of asset tracking and time-consuming renewal processes, and hello to the easy way to track all subscriptions and support contracts with LookingPoint's lifecycle tool Acela!
Check out our intro video to ACELA here!
For more information, or a free demo, please contact us at sales@lookingpoint.com or directly to our Lifecycle Coordinator, Blanca Cerda at blanca@lookingpoint.com.
Written By: Blanca Cerda, LookingPoint Lifecycle Coordinator