Cisco Meraki provides cloud managed networking solutions designed to simplify powerful network technology. Meraki products are simple, scalable, out-of-the-box solutions with single-pane-of-glass network management, allowing users to easily manage their complex networks all over the world from one central location.

Today's businesses rely on fast networks to maximize productivity, drive innovation and support streamlined collaboration. As we integrate more cloud hosted applications and services in our business processes the importance of optimizing each step of the network journey becomes more important. For your applications to respond quickly you need a high performing LAN, as well as high performance from your provider's infrastructure, the WAN or Internet and the remote SaaS application. To keep our applications responding quickly it is crucial to have visibility through the entire process, from server to end user.
Meraki recently released its first WAN and application analytics product - Meraki Insight. Meraki Insight is designed to "help IT administrators optimize the user experience" and reduce the time it takes your IT team to isolate network or application problems beyond the LAN. It provides end-to-end visibility into all factors contributing to the end user's network experience, which enables your team to focus on the root-causes of end-user frustrations and provide better service. Improved time to resolution gives your team more time to focus on specific business needs that will drive innovation and stream line your company's path for success.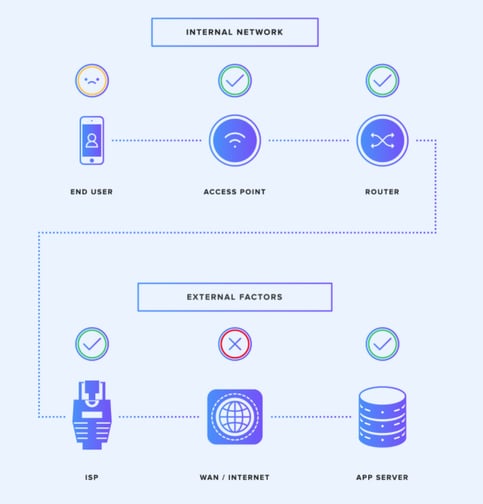 Each application gets its own Performance Score based primarily on payload data rate and application response time. This Performance Score is meant to allow IT teams to set thresholds to allow them to quickly reference end-user experiences related to a specific Web Applications based on those thresholds. Meraki Insight integrates into the Meraki dashboard and utilizes application trends overtime to help IT teams more accurately predict where and when challenges are most likely to affect the end-user experience.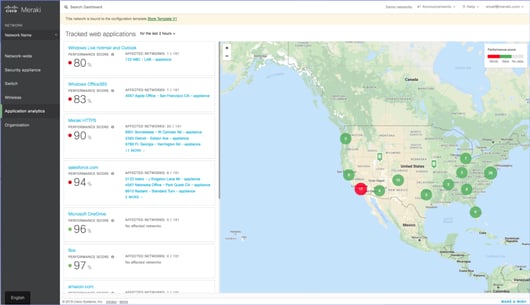 Meraki Insight requires a collector to gather the data it needs to provide useful analytics. The Meraki MX family of products can easily function as a collector with the addition of a Meraki Insight license. Deep pocket inspection of data flowing through LAN and WAN interfaces provides valuable information at the Network and Application layer. This visibility helps your IT team determine the root cause of issues effecting the end-user experience.

Call our team of experts to learn more about Meraki Insight.
Written By: Eden Reid, LookingPoint Marketing Manager