Enterprise Connect - taking place this week at the Gaylord Palms in Orlando, Florida - has been the leading conference and exhibition for enterprise IP Telephony, Converged Networks and Unified Communications in North America for the past 26 years. Enterprise Connect brings corporate IT decision makers together with the industry's vendors, analysts and consultants to focus on the issues central to enterprise networks and communications.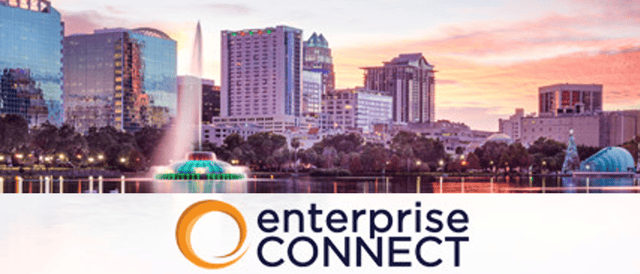 Each year, the Best of Enterprise Connect award is presented to a company making significant technological advancements within the enterprise communications and collaboration industry. The Best of Enterprise Connect award recognizes exhibitors who have made significant technological advancements within the enterprise communications and collaboration industry. Yesterday morning Cisco received the Best of Enterprise Connect 2017 for Cisco Spark Board - a new team collaboration device that combines wireless presentation, digital white boarding, audio, and video conferencing. Jens Meggers was invited to the stage to accept the award. While accepting the award Meggers said: "Cisco is proud to accept this award from Enterprise Connect today. We have received tremendous response for Cisco Spark Board's innovation and design and we are very excited to be honored for our efforts."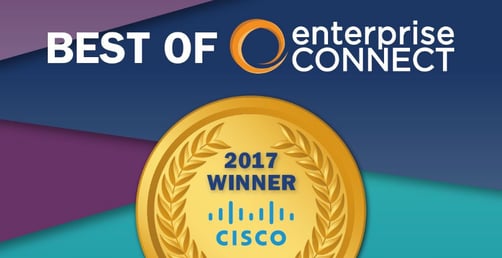 Cisco formally announced the endpoint as the newest addition to the the Spark platform back in January. The Spark Board, together with the Spark service and app, offers an integrated and comprehensive life-cycle approach to teamwork that is as yet un-imagined, and thus unmatched, by any other solution on the market. It enables team collaboration in physical meeting rooms, but also securely connects to virtual meeting spaces. The Spark Board resides in physical meeting rooms but is connected to the Spark service to facilitate continuous work-flow before the meeting starts and even after everyone has left the physical room. Through the Spark app, team members both in the physical conference room and attending remotely can meet, message, call, and, now, white board from anywhere through their device of choice.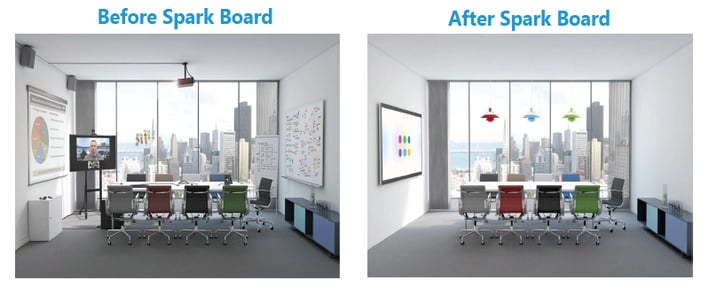 With Cisco Spark Board all of your essential meeting capabilities are brought together in one simple device.
The wireless presentation screen allows you to share your presentations, documents and drawings in a Cisco Spark room. Presentations can be shared from any device via the cloud, and includes secure pairing with any personal device and the board.
The white board allows you to easily draw and sketch with the Cisco Spark Pen or your finger. Team members can white board in the room or remotely and content is saved automatically to your Cisco Spark virtual space.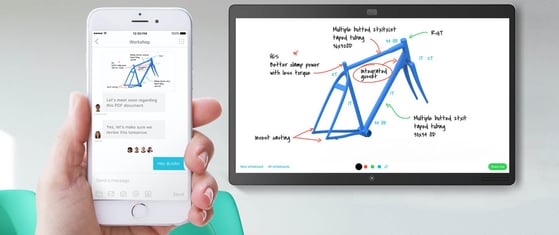 The audio and video conferencing is the highest quality available. The fixed-lens camera has 4k resolution and an 86° field of view, which brings the feeling of an in-person meetings to your virtual space. The new revolutionary mic gains down and up to adjust to people's volume and position in the room. This state of the art audio and video technology makes virtual meetings feel more personal and natural.
See the Spark Board in use

Written By: Eden Penman, LookingPoint Marketing Coordinator