In January of this year LookingPoint Senior Solutions Architect, Chris Marshall, wrote a blog highlighting a technology we had just started hearing more about, SD-WAN. To recap, SD-WAN is an acronym for Software Defined Wide Area Network, and is a specific application of Software Defined Networking (SDN) that simplifies WAN management and connects enterprise networks. SD-WAN provides aggregation of WAN bandwidth, centralized control and policy enforcement, and visibility into network traffic.

Gartner published their predictions, in December 2016, that spending on SD-WAN will rise from $129 million in 2016 to $1.24 billion in 2020, and in January Chris shared his predictions around SD-WAN for 2017 and the coming years:
Consolidation of SD-WAN vendors
Incumbents today without SD-WAN play (Juniper, Arista, etc.) acquiring SD-WAN startup
Smaller SD-WAN players will fall away
It seems that since January SD has taken over the industry, and not just SD-WAN, but "SD-Everything". We have SD-networking, SD-storage, SD-data center, SD-WAN, and now SD-Access, which is Cisco's introduction of software defined networking for the access layer of campus and branch office networks.
The biggest announcement around SD-WAN has been Cisco's acquisition of Viptela.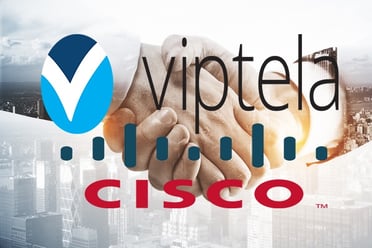 Cisco has two SD-WAN solutions beyond the Viptela acquisition:
iWAN is Cisco's on-premise SD-WAN offering based on existing technologies, such as DMVPN and PFR. It's built on a foundation of 4 key pillars:
Transport-independent design: you can choose whatever combination of providers and connectivity works best for you
Intelligent path control: automatically route network traffic to the best path to make sure applications perform well
Application optimization: add WAN optimization and caching to help applications run faster
Secure connectivity: block attacks with a highly secure VPN overlay and strong encryption techniques
Meraki SD-WAN is Cisco Meraki's SD-WAN offering compatible with the Meraki MX security appliances.
The addition of the Viptela SD-WAN solution adds a cloud based, easily deployed and centrally managed solution to the Cisco SD-WAN portfolio. Cisco's current plan is to integrate Viptela SD-WAN into all IOS-XE platforms (ISR, CSR, ENCS, ASR1K) in the next year. There is a long-term path to integrate Viptela into Cisco's new DNA Center, delivering and end-to-end cloud management experience to users with integrated workflows for SD-Access and SD-WAN.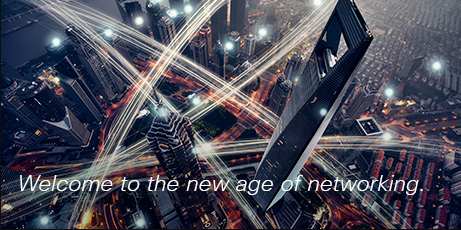 Chris Marshall's predictions from January seem to be aligned with market trends we have seen throughout 2017. In this month's Fireside Chat Chris shares a new prediction to add to the list stating he thinks "Cisco will pivot to start pushing Viptela, and leverage their cloud based management".
Catch more of what Chris Marshall had to say in our SD-WAN Update Fireside Chat!
Written By: Eden Penman, LookingPoint Marketing Manager