Healthcare is one of the most rapidly changing industries. It's a constant challenge for healthcare organizations to keep up with changing regulations, complex reimbursement rules, ongoing revenue challenges, and evolving security threats. To keep up with the digital transformation, you need a technology foundation that will secure your environment and foster innovation.
Patients are more informed than ever before and are taking control of their own healthcare experience. They want personalized, collaborative care and today's healthcare providers are focused on innovative ways to improve patient care, increasing operational effectiveness, and secure patient data.
Collaboration
Collaboration for today's healthcare organizations needs to securely bridge the communication gap and empower clinicians to work collaboratively with patients and colleagues. With advanced voice, video, and messaging technologies you can seamlessly deliver remote care and telemedicine to your patients while mitigating your cybersecurity risks with enhanced collaboration security.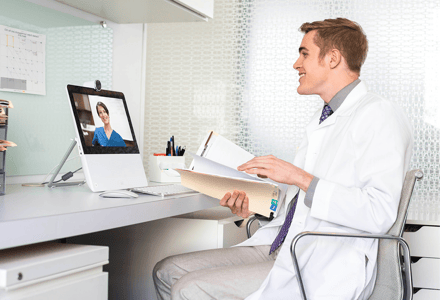 We see technology transforming our daily lives, connecting people in ways that were impossible a short time ago, and we feel Healthcare should be no different. Clinicians should have technology available to them that allows them to consult with other clinicians and specialists to provide patients with the best experience possible. Healthcare collaboration tools should ease patient engagement and provide convenient access to patient information remotely.
Security
Medical records sell for 10x more than credit cards on the black market, making the healthcare the number one industry targeted by attackers. Healthcare cyber threats can come from anywhere – the network, devices, employees. Last year 48 U.K medical facilities were infected by the WannaCry ransomware virus. To keep your patients secure and keep up with regulatory compliance, you need a defense that secures your network on-premise, in the cloud, and on all software and devices.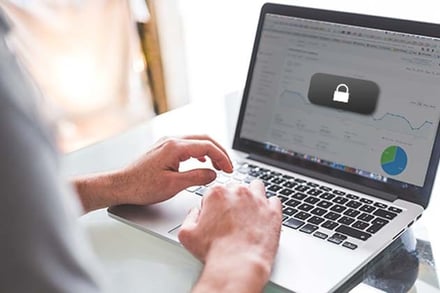 Policy-driven, scalable protection for your network and IoT medical devices will reduce the risk of threats. Improved visibility into your network and external traffic allows you to quickly detect and mitigate cybersecurity risks. Cisco lowered the time to detection from just over 39 hours in 2015 to about 3.5 hours in 2017. As patient care extends beyond the perimeter your protection must as well. You need a solution that provides employees and vendors remote access without compromising visibility and control.
Network
Healthcare organizations rely on a strong network to support everything that needs to be done from appointment scheduling to patient documentation. For operations to continue to run smoothly you need a network that is simple, secure, and automated. To adapt to expectations of today's hyper-connected patients, healthcare networks need to evolve from the traditional manual, device-centric network to one that is more automated and flexible.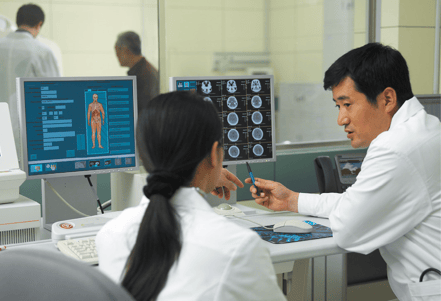 Today's healthcare network should enable innovation and improve patient experiences, operations and security. An efficient network is one that is open, programmable and software driven. Your network should work for you and increase your IT efficiency with faster deployments and simplified, automated network management. With deeper insights and analytics, you can personalize user experiences and simplify operations. To maximize network security, you need policy-based network automation and context-based, built-in security to protect your patients and data.
When healthcare organizations go digital, they can coordinate better care, keep patients and data safer, and provide experiences that improve results.
Learn more about industry trends and topics and how to promote quality, safety and efficiency in your organization through technology at this year's San Francisco Health IT Summit April 5-6.
Fill out our form to be entered to win a free pass to this year's summit. Winners will be announced Tuesday, April 3rd.
Written By: Eden Reid, LookingPoint Marketing Manager