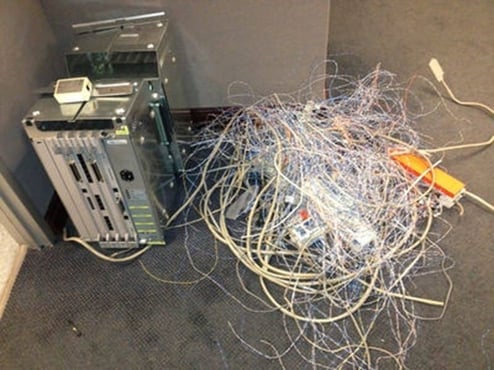 Avaya has been a leader in the Business Communications market for the greater portion of the last 16 years, however 2016 has reflected multiple warning signs of serious vulnerability. In February 2016 Moody's Investors Service downgraded Avaya from a B3 credit rating to a Caa1 rating (moving them from the "high risk" bracket to the "very high risk" bracket). Moody's also downgraded Avaya's probability of default rating from B3-PD to Caa1-PD and its second lien notice from Caa2 to Caa1.
Then again in August Moody's downgraded Avaya, Inc. in the following:
Corporate Family Rating from Caa1 to Caa2
Probability of Default Rating from Caa1-PD to Caa3-PD
Second lien notes from Caa2 to Caa3
"The downgrade was driven by continued declines in performance, weakened liquidity, as well as concerns about the sustainability of the current capital structure." (Rating Action: Moody's Downgrades Avaya to Caa2, www.moodys.com)
Moody's is not the only company lowering Avaya's credit ratings – in April, Standard and Poor's Rating Services lowered Avaya's credit rating from B- to CCC.
Reuters has also stated concern for Avaya's debt maturity and cash flow loss. "Avaya will need to constantly reinvest in new products and platforms to maintain its market position against Cisco Systems Inc (CSCO.O), its much larger and better capitalized primary competitor, as well as smaller cloud-based peers, credit ratings agency Moody's Investors Service Inc said earlier this year." (Liana B. Baker and Greg Roumeliotis, Avaya's private equity owners explore sale: sources, www.reuters.com)
There have also been suggestions that Avaya is considering an asset sale to manage both he $600-million-dollar debt maturity in October and the $5.3 billion debt maturity occurring between 2018-2021.
Avaya is in a situation where it cannot invest in future technology, and must sell what it can to keep customers locked in. If you are looking at refreshing or upgrading your existing Avaya system, you may want to consider an alternative solution.
LookingPoint has enabled its customers migrate from their legacy PBX systems to a collaboration platform of the future. The modern-day solutions provide long term viability and enhanced user engagement.
On the surface replacing a legacy system with a current system doesn't seem that impactful outside of having vendor support (the obvious). The not so obvious is the improved productivity gains and rich interactions experienced by the companies that have made the switch.
If you are concerned about your legacy Avaya system or just want to see what is possible feel free to contact us, we would love to help.
Written By: Eden Penman, Marketing Coordinator LookingPoint Inc. & Sean Barr, CEO LookingPoint Inc.