Cisco is reinventing the collaboration experience, delivering messaging, meetings, voice/ video calls, and digital whiteboarding in the cloud.
Companies are embracing a cultural shift that caters to a mobile work force. The days when business meetings required travel, and time away from the business are becoming a thing of the past. More companies are connecting both internally and with customers via web based video conferencing. Cisco's Webex application is designed to address the needs of the workforce of 2018 and beyond. In the age of the agile business, it is how you trump the competition and deepen engagement with your customers.
Webex Teams brings work beyond the meeting, allowing users to set up spaces for projects and teams. Using the Webex Teams app you can securely video conference, group message, file share and whiteboard. Users can join these conversations easily from any device, anywhere, at any time. Always-on messaging makes it easy to share information, ask questions, and make decisions quickly, and end-to-end encryption ensures that your messages and files are secure.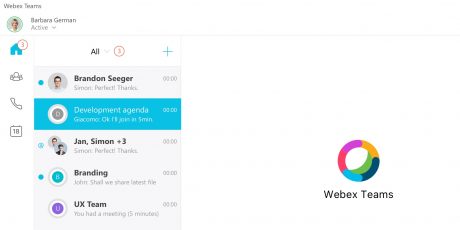 Webex meetings brings people together from anywhere around the globe. It's augmenting in-person meetings with features that make it feel like you're there in person, even when you can't be. Meetings can be schedule ahead, or hosted impromptu. You can start a voice, video, or web meeting from your smartphone, desk, room system, or Webex Board. No matter what device you join the meeting from you will get the same high quality experience. Pull your local team into your conference room and invite remote attendees to easily join from anywhere using your new Webex Room System. When you need to meet, you'll spend less time getting caught up, and more time getting things done.

Webex call is your cloud-based business phone system. This system allows you to place and receive phone calls from anywhere. With Webex, you can call anyone from Cisco IP phones or directly from your Webex Teams app and seamlessly move conversations between mobile, desktop, and room devices. With Webex calling you get the benefits of traditional phone systems without the complicated deployment.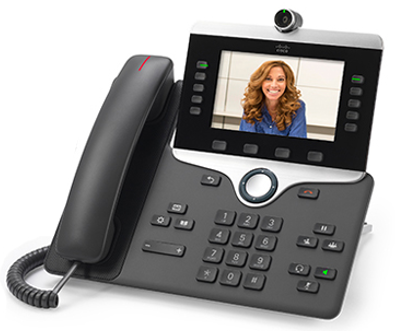 The Webex Board is your one-stop team collaboration device that combines wireless presentation, digital white boarding, audio, and video conferencing. It enables team collaboration in physical meeting rooms, but also securely connects to virtual meeting spaces. Sketch your vision right on the Webex Board and allow your team can to watch it take shape, and jump in with their own ideas and edits from their own devices. All your work is saved instantly to your Webex Teams space.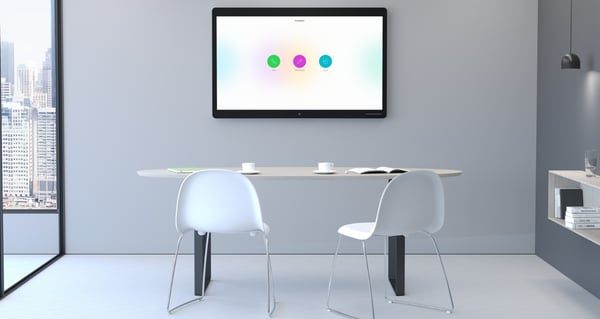 The Webex portfolio also includes both room and desk devices. Webex Desk Devices, more specifically the Webex DX models, provide all-in-one HD video and voice for high-quality video conferencing from your desktop. With the Webex Rooms OS you can even whiteboard and annotate shared content from your DX device. The Webex Room Devices include fully integrated systems for any sized rooms or use the Webex Room Kits to a regular display into a video conferencing solution.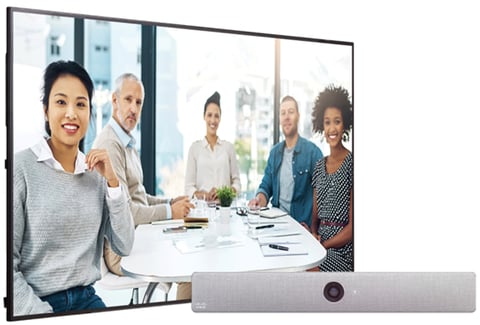 Cisco brings the power of collaboration to small-medium sized team rooms with the release of the Cisco Webex Room Kit video endpoint series. Available in two models, the Webex Room Kit or Webex Room Kit Plus enable team rooms of 1-14 participants to simply and effectively collaborate. The Webex Room Kit includes native 4K wireless or wired content sharing, an integrated high-definition camera with speaker tracking and the flexibility to register the device to your existing on-premise Unified Communications Manager or to the cloud via Cisco Webex.
Written By: Eden Reid, LookingPoint Marketing Manager