Today we will be looking at a quick How-To, on how to enable International calling on a per user basis. This is very useful when you want to allow one or multiple users, permission to make outgoing calls, but not an entire branch. Let's get into it!
The first thing we want to do is log in to the Control Hub. Next, on the left-hand pane, navigate to "

Users

".





Next, you will see a list of all the user's in your environment. In the search box, search for the user in question by either first name, last name, or by the first few letters of the person's name. In this example, I will be searching for myself.




Once you have found the user in question, the user's name, email address, status, and admin roles will display, as seen below. In this scenario, we are going to click on the user and this will redirect us to the user's profile where we can proceed to make configuration changes.




We are now in the user profile. As you can see, we have multiple tabs we can navigate to. Since our point of interest is in regards to making International calls, we want to click on the "

Calling

" tab. This will take you to the call settings of the phone.




Next, scroll down the page until you find the area named "

Call Handling

" and navigate to the option "

Outgoing Call Permissions

".


Here we see a list of available options. Navigate to the option "

International

". Depending on how your environment is set, this option may or may not be set to allow/blocked. If the option is blocked, we will want to click on the dropdown and choose the option to "

Allow

".


NOTE: For this article I am assuming your environment is already setup. Depending on your settings, you may need to switch from default settings to custom settings so that you can customize the calling plan for each user to your preference.





The last and final, most important step is to click on the save button on the bottom right-hand corner of the screen. This will show up after you have chosen either Allow or Block in any of the settings. Click Save and you will know the configuration change took place because you will then see a

Green success

message as shown below.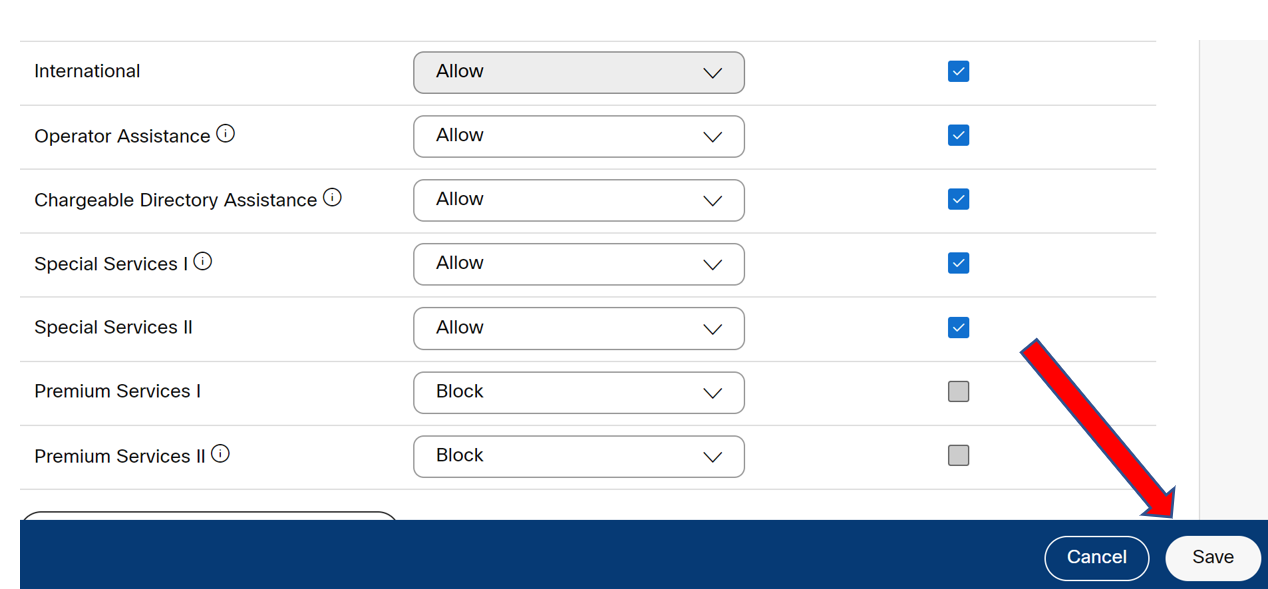 As always, if you have any questions on Webex Calling and would like to schedule a free consultation with us, please reach out to us at sales@lookingpoint.com and we'll be happy to help!
Thank you!
Written By:
Will Panameno, Network Engineer